Terraces Enclosures
(of terraces, verandas, loggias, patios) are the best solution when you want to combine optimal ventilation with the aesthetic appearance of a facade and a high degree of protection from the weather.
We offer you balcony and terrace enclosures in systems of renowned companies such as:
Frameless Terraces

Frameless
Terraces Enclosure is an innovative technology of glazing balconies without aluminum vertical support in order to open the balcony. Individual windows can be moved freely, opened to the inside and reassembled in one package. Our systems meet the standards specified by required certificates.
The use of frameless mounting system provides:
improving the energy balance in the apartment.
balcony guard without interfering with the architecture of the building
aesthetic balcony glazing
shield against rain, snow, dust and wind
reduction of noise
the possibility of obtaining additional utility room
additional protection against burglary
protection against bird implantation
Specifications:
raw aluminum profiles or powder coated with any RAL color
tempered glass (ESG) with a thickness of 6 mm to 12 mm beveled on the edges
hardware allowing for a smooth and light movement of the individual glass panes
the possibility of using profiles and glass on the terraces of any shape.
maximum height of one segment is 3.0 m, while the width is 0.95 m
the possibility of opening it to the inside and outside
accessories allowing to lock the system with a key, elements which maintain open segments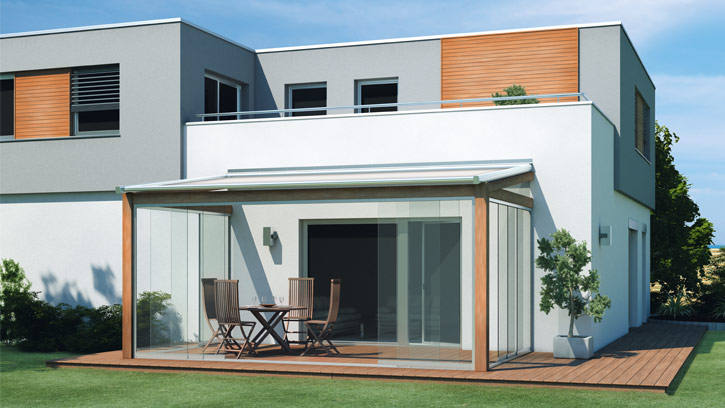 Sliding Systems
SF 20
SF 42
Slide and Turn Systems
SF 25
SF 30
SF 35
Framework Balcony Enclosure

Framework Balcony Enclosure
is a set of fixed and sliding or folding segments which allows to obtain a fully or partially opened balcony, depending on customer needs.
Application of the sliding or sliding-folding system provides:
improving the energy balance in the apartment.
protection against rain, wind, dust
additional protection against burglary
extra storage space
good sound insulation
the possibility of year-round use of the balcony
Specifications:
anodized or powder coated aluminium profiles with any RAL color
clear float glass, colored, glazed, sanded or painted on request
the maximum dimensions of panels 1.4 m wide 3.0 m height
brush seals
noise reduction Rw = 25dB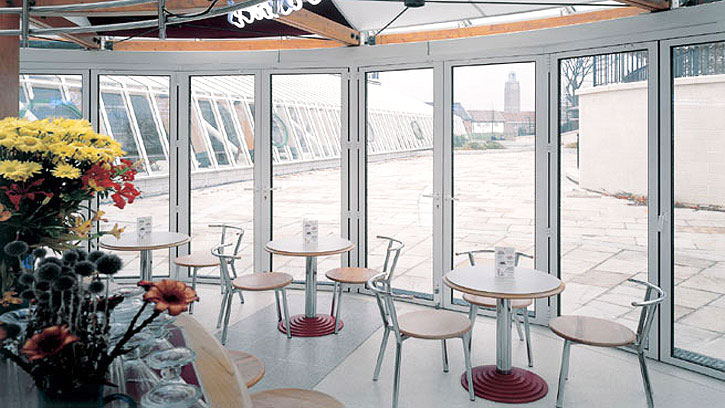 FOLDING SLIDING SYSTEMS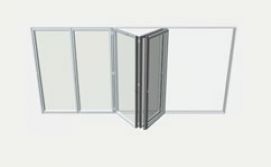 SF 50 | SF 50C
SF 55 | SF 55C
SF 65
SF 75 | SF 75C
SF 75H
HORIZONTAL SLIDING WALL SYSTEMS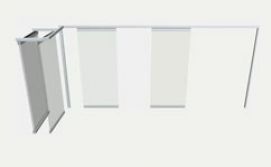 SF 40 H-S-W
SF 50 H-S-W | SF 50C H-S-W
SF 55 H-S-W | SF 55C H-S-W
SF 65 H-S-W