Glass transporters - KS Schulten - VacuPower Slim
Slim and thin glass plates are the trend for modern winter garden constructions. We offer you a "Slim version" of the KS VacuPower for glazing of such slim and thin but also heavy glass plates. The KS VacuPower Slim is equipped with four suction plates and especially made for the transport of elements up to 300 kg. It is no problem to add two more suction plates when transporting heavier elements. In this version it is possible to handle weights up to 450 kg easily.

Advantages KS VacuPower Slim:
Especially made for thin glass plates
Careful transport of loads with sensitive surface
No loss of the reamaining vacuum during pumping
Usable vertical and horizontal
Can be swivelled round and is turnable
Turning manually by 360 degrees
Tilting manually by 90 degrees
Low-break-cylinder* for a smooth process of movement
Low depth of only 190 mm
Two circle system, high-safety due to automatically warning according to DIN EN 13155
Made for work in- and outside
Easy handling
Low maintenance
High-quality and security according to EC certification
Made in Germany
* optional
A low break cylinder increases the case of use
Due to security reasons we suggest to equip the KS VacuPower Slim with a low-break-cylinder* that is important to regulate a smooth downward movement. Especially while tilting the big panels of glass this function is good for. The whole process and not only handling will be made very easy and protectively for the material. You can feel absolutely confident.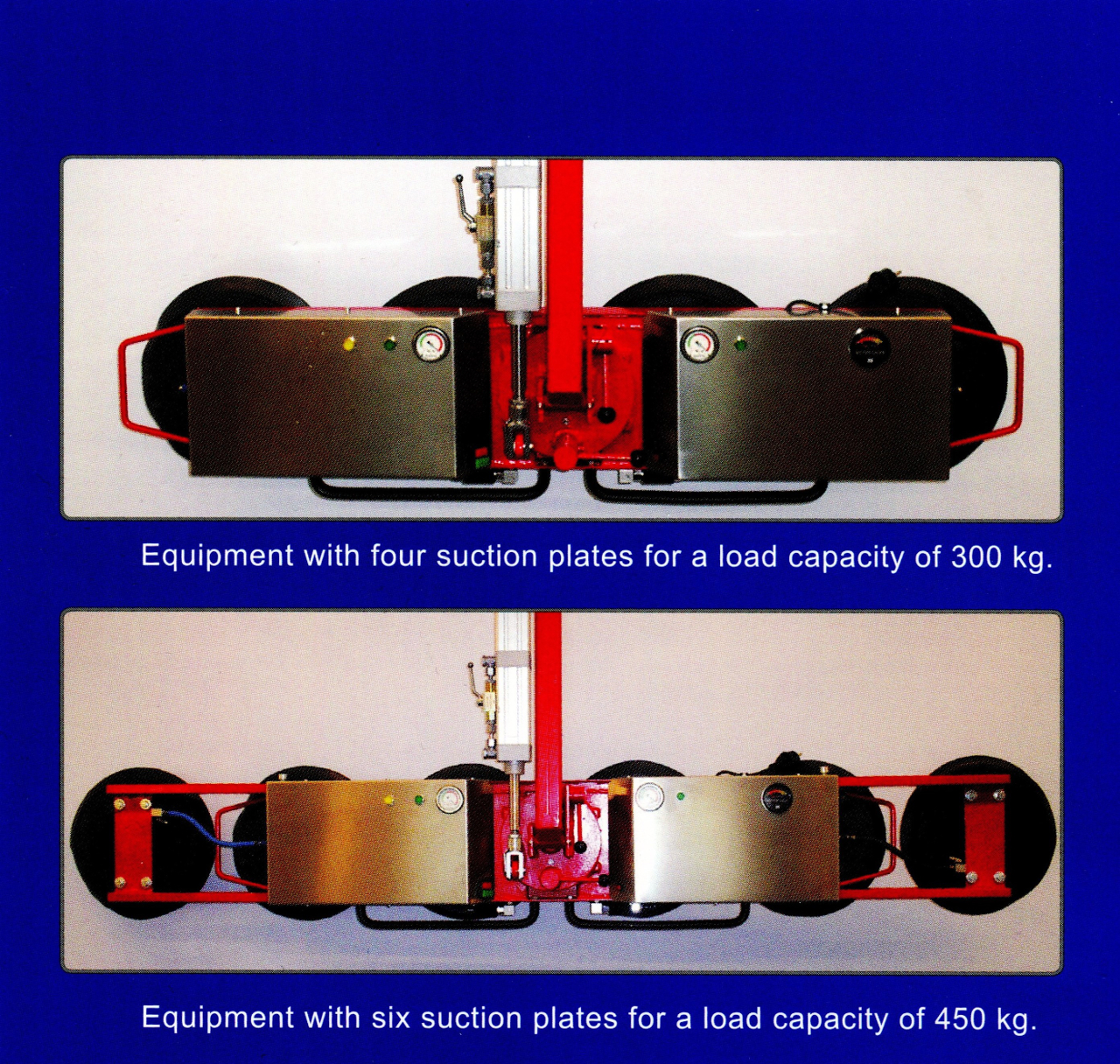 Technical Data:
| | | |
| --- | --- | --- |
| KS VacuPower Slim | 300 | 450 |
| Load capacity | max. 300 kg | max. 450 kg |
| Height | approx. 300mm | approx. 300mm |
| Width | approx. 1200mm | approx. 2000mm |
| Depth | approx. 190mm | approx. 190mm |
| Net weight | approx. 45 kg | approx. 55 kg |